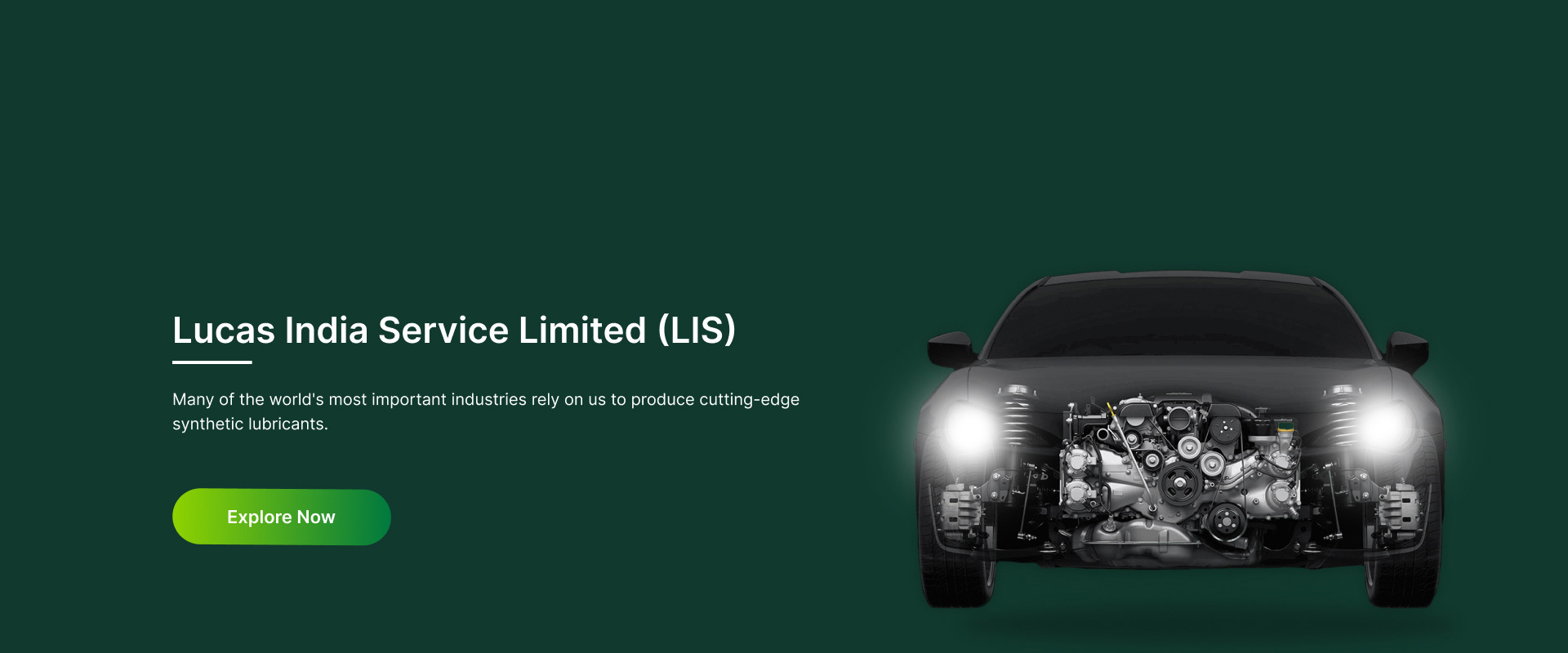 Custom Process Automation
In order to improve OEMs operational performance, we collaborate with businesses across the globe in the manufacturing and process sectors. Testware Informatics is unique and the go-to partner for industry leaders because of our integration of domain expertise, automation know-how, and analytical know-how in a ground-breaking digital platform.
Our Discovery Model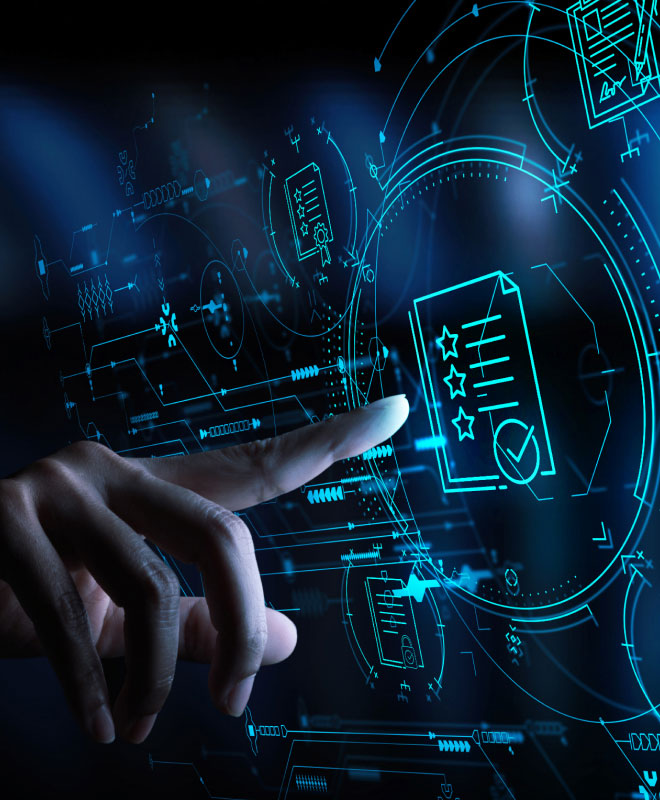 Process Optimization
Companies in the manufacturing and process sectors must meet increasing demands. You have a strong dynamic because of digitalization, innovation, and shifting market demands on the one hand.
On the other hand, businesses in the sector must reduce expenses and risks in their supply chains. Because of this, operational excellence is the top priority for management.
Testware Informatics assists businesses in enhancing their operational effectiveness.
Twics assists decision-makers right away. Our consultants spot opportunities in operations, then outline and examine issues to find solutions. Together with our customers, we want to design and effectively implement solutions that produce measurable results.
Operational Excellence
SCM and Logistics Planning
Industries 4.0
Automation
For projects of all sizes, we provide comprehensive industrial automation services.
Industrial automation is being taken to the next level of digitalization by the Industrial Internet of Things (IIoT), Industry 4.0, and technologies for the smart factory.
Modern automation solutions can increase productivity and monitoring in industrial operations while reducing the need for a workforce that is already in high in demand.
Our Automation Scope:
In the area of automation, Twics offers a wide range of solutions, like Cyber security, energy management, quality management, crash management, performance visualisations, Service support ticket management and virtual engineering.
Digitalization
Production and operational digitalization
The digital transformation is dependent on data. This is especially true for operations, which have massive amounts and a diverse range of data sources, from machine sensors to enterprise resource planning systems (ERP).
Data, connectivity, and disruptive digital innovations are becoming even more crucial through IIoT, Industry 4.0, and the Smart Factory - for both new and existing factories.
Testware Informatics enables managers in modernising their manufacturing systems.
The partner for IIoT, Industry 4.0, and the Smart Factory is Testware Informatics. We bridge the operational technology and information technology gap with our expertise in automation and digitalization.
Enterprise Content Management (ECM)
The digital backbone of the business is next-generation enterprise content management (ECM).
Today, ECM serves as the foundation for an organization's digital strategy. The management of the content life cycle, from creation through mobilisation and disposition of their transactional, business, and social content across channels, is crucial to enabling an enterprise's digital strategy.
Commonly encountered content types in businesses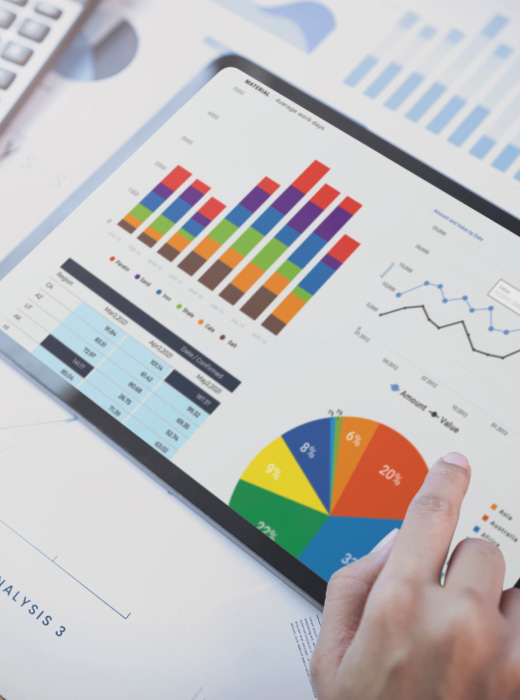 Real-time Dashboard Management & Visualization
Better Data
Better choices.
Using solid statistics, make more confident business decisions.
Our Data Visualization Services Will Simplify and Improve the Way You Consume Important Organizational Data
With over 2.5 quintillion bytes of data generated every day, it is critical for businesses to properly utilise this data in order to gain insights that will aid in their decision-making.
Manually selecting pertinent data from various sources and reviewing extensive excel spreadsheets can be a massive task. However, businesses can easily use insights from various data sources thanks to Testware Informatics' business intelligence and data visualisation services. Even when you are not online, our Custom BI solution enables you to build your own interactive dashboards from any device.
How Your Organization Can Benefit from Our Data Visualization Services?
Reports Based On Business Role
Less reliance on spreadsheets
Effortless Analysis And results
Streamlined Analysis of Complex Data
Intelligent Reporting
Digital Transformation
Companies need a purpose-led strategy, improved business processes, a focus on employee ownership, intelligent HR and culture, and an enabling technology landscape in order to be more agile, resilient, noteworthy, and sustainable.
We Connect to your Data
With more than 100 integrations and more than 250 metrics pre-installed, you can pull data from well-known services like Google and Salesforce.
Google Analytics
Google Ads
Facebook
Twitter Ads
Facebook Ads
MailChimp
Salesforce
Twitter
LinkedIn Ads
Moz
YouTube
Google Sheets
Hubspot
Shopify
Zendesk
Vimeo
Xero
Unbounce
ZOHO
SendGrid
GetResponse
Recurly
QuickBooks
Pipedrive
Pinterest
Pingdom
LinkedIn
Jira
iTunes
Instagram
Infusionsoft (Keap)
Highrise
GoToWebinar
Google Trends, Google Tools
Google My Business
Google Calendar
Google AdSense
Gmail
FreshBooks
Flickr
Google AdSense
Eventbrite
Constant Contact
Campaign Monitor
CallRail
Bing Ads (Microsoft Advertising)
AWS
AWeber
Asana
Alexa
ActiveCampaign
WordPress
Trello
Stripe
SERPs
Razorpay
CCAvenue
Google Search Console
Bitly
GatherUp
White label features for any brand
Try our white label plan for complete customization possibilities and client management.
The white label plan will advance your agency or enterprise with separate client environments, permission management, and a seamless brand experience.Real-time, branded reporting will help you impress stakeholders and demonstrate your worth.
Talk to our Expert
Discover what TWICS
can do for you.
Speak with an expert, request a diagnosis, and see our solutions in action.